Ritu Kumar :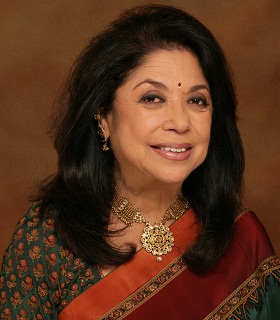 Ritu Kumar is the most coveted brand for Indian bridal wear in India and abroad. She is undoubtedly the Empress of Indian haute couture. Ritu not only revived traditional hand craft form such as zardosi, chicken, bandhani and hand block printing within India, but popularized them in the international fashion scene. She is the pioneer of the Indian fashion industry, who ushered in the trend of boutiques and specialized fashion stores.
Her forte lies is fusing traditional Indian handi-craft with contemporary cuts and style, without losing the ethnicity of the traditional craft. Every Indian bride desires to own an original Ritu Kumar outfit for her big day. Her style is unique and incomparable.
Ritu Kumar has been designing for several films and top-notch actresses such as Aishwarya Rai, Priyanka chopra, Lara Dutta, Diya mirza, and Sushmita Sen. Her international patrons include Princess Diana and Jemima Khan. Ritu Kumar brand has also been designing the wardrobes for Miss India's for their participation in International Beauty Pageants. Her outfits have won them awards for the most Outstanding Evening Gown and the Best National Costume.
For more information on her work, stores and online buying options, please visit her website: http://www.ritukumar.com/
Ritu Beri :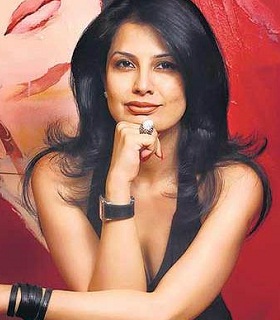 Ritu Beri wears many hats. Not only is she a top-notch award winning designer in both domestic and international scene, she is also the author of the book – '101 ways to look good',serves on the board of Governors at NIFT and an honorary patron of the Savera Association, a charity organization for the cause of women in India.
The first Indian designer to present her collection in Paris, and the only to be featured in Promostyl's magazine Acustyl, she has won several prestigious awards such as, Creative Women of the year , hind Gaurav Award, Bharat Nirman Award, Achiever of the Millennium Award, Gem of India award, and many more.
Her long list of international patrons include the likes of former US President Bill Clinton, Prince Charles, Nicole Kidman, Hollywood actress Andy McDowell, & The Swarovski family only to name a few.
Her client back home are Madhuri Dixit ,Rani Mukherji, Preity Zinta, Shobha De. For more information on her work, stores and online buying options, please visit her website: http://www.rituberi.com/
Rohit Bal: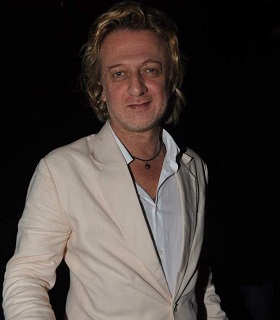 Rohit bal is sophisticated and unrestrained in his style, which reflects in his designs.
He creatively blends both the traditional and contemporary worlds and creates unparallelled designed for both men and women, using natural and breathing fabrics.
His long list of clientele boasts of celebrities like, Cindy Crawford, Pamela Anderson, Naomi Campbell, Anna Kournikova and Uma Thurman.
His fashion shows are held in fashion and trade capitals like Delhi, Mumbai, Bangalore, New York, Paris, and Singapore.
"Master of Fabric and Fantasy", Rohit extensively uses cotton, linen and Khadi. The colors he uses are mostly pastel and earthy, his style subtle but profound.
For more information on his work, stores and online buying options, please visit his website:http://www.rohitbal.com/
Satya Pual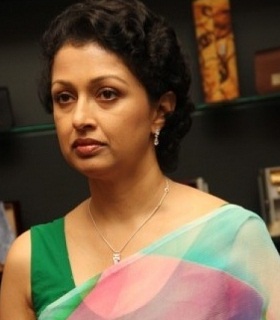 In his own words, "My inspirations come from life, from the whole of this beautiful world…from thorough historical research, from elements of movement and dynamism, from the trees, birds, rain, music, paintings, sculpture…existence itself."
The brand is globally sought after for its unique prints, flamboyant yet graceful colors, and fluid materials. Satya Paul is almost as old as the organised fashion industry in India. It was the first brand to work closely with the weavers and craftsmen, to give their craft a global platform.
The brand has successfully experimented and re-invented the traditional sari draping styles many a times. They have launched per-constructed and trouser saris.
The brand Satya Paul is now headed by his son Punnet, who works with the weavers, printers, craftsmen, to marry traditional methods with modern technology and create stunning results. The brand offers exclusive product line of Saris, bridal wear, western clothing, fusion, and accessories.
For more information on his work, stores and online buying options, please visit his website:http://www.satyapaul.com/
Sabyasachi :
Sabyasachi Mukherjee, the 'new kid on the block' in the Indian fashion Industry, paved his way into Bollywood and the Indian fashion Industry in 2003. He is now one of the most sought after designers in Bollywood as well as globally. He has dressed several actresses such as Ashwarya Rai, Vidya balan, Rani Mukherji. He likes to experiment with unusual fabrics, playing with different textures, recreating the medieval times. He draws heavily from his life and experiences in Kolkata. The essence of his designs can be seen in the detailing of work and vibrant earthy colour palette. Sabyasachi is the only designer to have been invited to showcase at the Milan Fashion Week. He also voted as one of the top ten influential Indians in Asia.
For more information on his work, stores and online buying options, please visit his website:http://www.sabyasachi.com/
Abu Jani and Sandeep Khosla :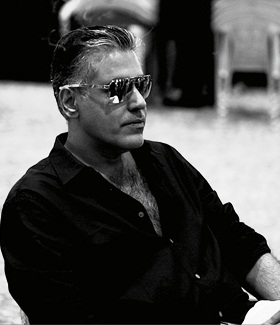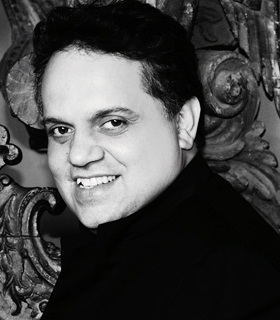 This twosome are one of the first to display their collection at the Harrods. Abu Jani and Sandeep Khosla label has carved its niche not only in India, but also internationally. Their range of exclusive shawls was sold under the Shakira Caine mark at Harvey Nichols, Harrods in London, Neiman Marcus, Bergdof Goodman in New York and Knightsbridge, UK on the designer floor. Their work is also showcased at charitable events such as, the Art of Giving Charity chaired by Richard Gere , the fashion show for the British Council`s Enduring Image Exhibition and Save the Children Charity fundraising ball in London.
They enjoy loyal patronage from the likes of Amitabh Bachchan, Jaya Bachchan, Dimple Kapadia and Parmeshwar Godrej.
The duo was presented with the National award for best costumes for `Devdas`.Their signature style. very Indian, traditional, royal and opulent, is distinguished and unparalleled.
For more information on their work, stores and online buying options, please visit their website: http://www.abusandeep.com/
JJ Valya :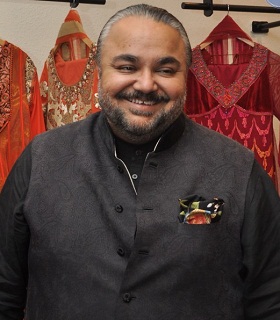 We are dedicated to new and creative ideas in our product offering. We will continue to develop our unique positioning, to maintain and grow our unyielding brand recognition and to adhere to the highest quality design standards. Valaya has undertaken to show the world the new India, resplendent with the aura of blue blooded elegance, innovative craftsmanship and modern sensibilities. The world of Valaya is different, it is, for us, the only way to be." so reads the Mission Statement of JJ Valaya.
Valaya is the Monarch of Indian fashion. In order to prevent plagiarism of its concepts and designs, Valaya creations developed a unique pattern that would appear in each and every garment from the Valaya house. This stamp, or hallmark is a novel and significant concept in the Indian Fashion scene.
House of Valaya is one of India's most respected fashion houses, that offers not just haute couture, accessories, footwear but also other luxury products such as furniture, tapestries, and also cuisine. Valaya can boast of a very high profile client list but prefers to protect their privacy by never flaunting his clientele.
For more information on his work, stores and online buying options, please visit his website:http://valaya.ehostinguk.com/
Tarun Tahiliani :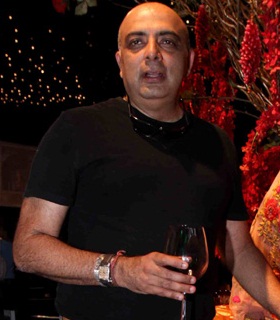 With stores all over the world, Tarun Tahiliani, the high-profile designer, has crossed Indian boundries and has made a prominent mark in the International Fashion fraternity.
Tarun Tahiliani's brand represents style, craftsmanship, quality and finesse. Tarun, the master of drape, and one of the most coveted and looked upon designers in the country has loyal clients in both domestic and international arena. Jamima Khan is said to have commissioned Taurn to design her wedding dress.
Leading ladies of Bollywood like Aishwarya Rai, Shilpa Shetty, Rani Mukherji, Deepika Padukone, Urmilla Matondkar, Soha Ali Khan, have taken pride in sporting a Tarun Tahiliani creation. His bridal collection for both men and women is much sought after. He has mastered the art of rejuvenating the traditional with contemporary appeal.
For more information on his work, stores and online buying options, please visit his website:http://www.taruntahiliani.com/